HIGH TIER

Sleeping Snivy


Y'all don't understand how long I've had my eyes on this gal. I have the other two giant sleeping starters, I just.. need this one to complete the trio. Someday..

Detective Pikachu Trainer Sized Plush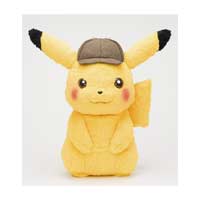 PMD Plushies/anything..


Pretty much any of them I'd be so thrilled to own, but these are my favorites.

CANVAS PLUSHIES




I can't stress just how much I love the canvas line. I'm specifically after Azelf and Uxie!
But they're all so perfect. Here are the ones I already own:
-Shaymin, Mespirit, Driftloon, Purrloin, Shinx, Cherrim

MID TIER
These Pokemon Fit plushies!

any of the squishy/mofu plush https://www.pokemoncenter.com/search/squishy-plush#facet:&productBeginIndex:0&facetLimit:&orderBy:5&pageView:grid&minPrice:&maxPrice:&pageSize:&